Originally published in Taste & Flair June 2013
This is made from chardonnay grapes grown at Donnafugata's Contessa Entellina estate in the countryside about an hour away from Marsala. They are harvested at night in late August.
The must, obtained by soft pressing, is fermented at controlled temperatures and matured 'sur lies' for 5-6 months, half in small cement tanks and half in French oak (barriques and tonneaux of Burgundy). It is aged in bottles for at least 24 months before its release to the market.
Chiaranda is and elegant and round wine, whose richness is balanced with a tight acidity and minerality. It has scents of ripe yellow fruits and vanilla, and is far removed from your usual Chardonnay. It is a beautiful wine, served chilled, for summer drinking, and works well alone, or with smoky fish dishes, Sicilian style food, white meats and quite strong cheeses.
Lots of people think that white wines don't age well, but this one does – it has excellent ageing potential. You will need to uncork it 30 minutes before serving (in relatively tall goblets) at 11-13C.
Chiaranda was launched in 1992 as Chiarandà del Merlo, taking its name from the two vineyards where the Ansonica and Chardonnay grapes were grown. Ten years later the name has been simplified to Chiarandà and the label has been enriched with a female figure that suggests complexity and refinement. With Chiarandà, Donnafugata has joined the «Wine for Life» initiative of the Sant›Egidio Community. The program collects founds for the battle against AIDS in Africa. (www.santegidio.org).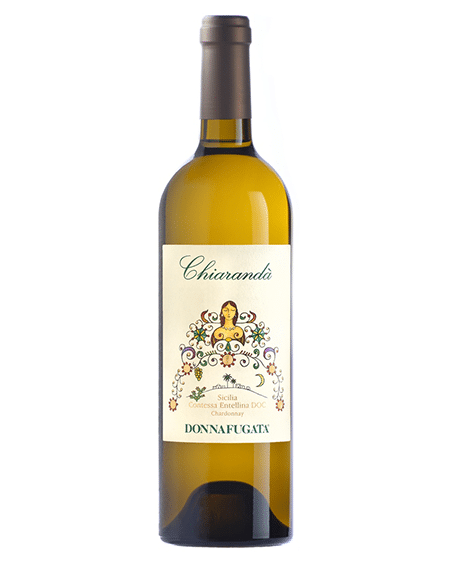 Buy it here
This is a dry version of Zibibbo, and it is crispy and vibrant, with aromas of white rose, orange blossom, peach and candied fruit. Sunny and bright, it makes a great aperitif, and is easy to drink. It pairs well with fish dishes and summery vegetables.
Lighea is made from Zibibbo ( Moscato d'Alessandria) grapes grown on the volcanic, mineral-rich island of Pantelleria and trained in an extremely low bush, pruned short against the rough winds. They are harvested at the end of August. After soft pressing, the must is fermented at controlled temperatures and the wine ages in the bottle for at least two months.
This aromatic white has a true Mediterranean soul. It is bright straw yellow with greenish hues, and its brightness becomes grape, pear, melon to the nose, the floral notes merging with fruit, almond and rosemary.
Uncork the bottle at the time you serve it in medium tulip-shaped goblets of medium size and height, chilled to 9-11C.
Lighea takes its name from the bewitching siren and principal figure in Giuseppe Tomasi di Lampedusa's famous novel, The Leopard. "From the disheveled tresses the color of the sun, seawater flowed over the green, wide-open eyes."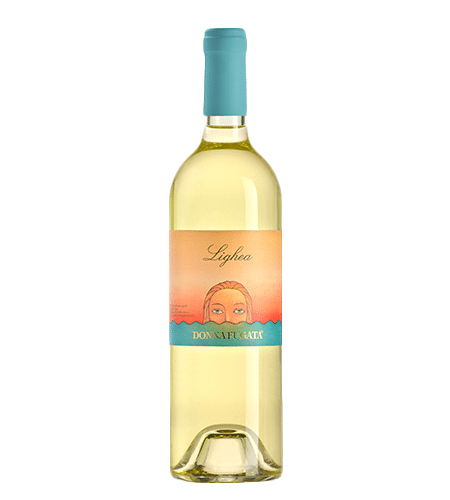 Buy it here
This is the most excellent way to end a long and lovely lunch or supper: a passito made from Zibibbo (Moscato d'Alessandria) grapes grown on the island of Pantelleria. The grapes are harvested from mid- August into September, and dried directly in the island sun. The stems are then really painstakingly removed by hand and added to the fresh must in several batches, so that during maceration they release their extraordinary qualities. The wine ages for at least seven months, and then for another year in the bottle, before it is released to the market.
Ben Rye (it gets its name from the Arabic – which is also the Maltese – for 'child of the wind') is gorgeous even to look at, with its glowing pinkish-amber shades. After the first intense notes of apricot and peach, there are sweet sensations of dried figs, honey, herbs and mineral notes, and obviously, rich raisins. It is soft and sweet, with a prolonged finish.
Serve this wine with blue-veined or mature cheeses, foie gras, or puddings, in slightly tulip-shaped medium goblets. Uncork the bottle just before you serve it, chilled at 14C.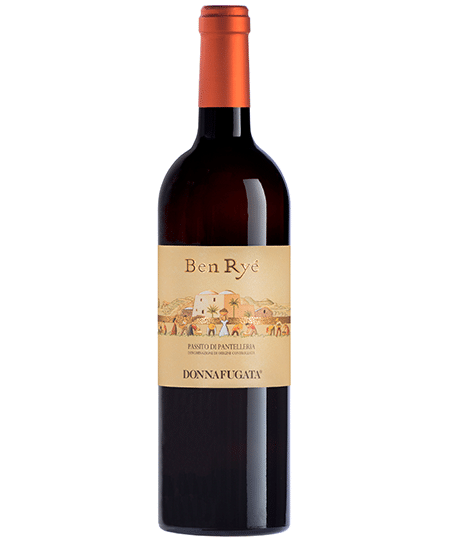 Buy it here